How to Bypass/Remove Limits on no. of files Leeched (Leeching Sites/ Premium link generators):
There are
several leeching site that impose limit on number of files downloaded per hour or per day
. Examples of limits are –"2 filer per user per hour", "Total 2 GB leeching per day per user", etc.
This overall procedure of imposing limits is functional due to:
Tracing of IP address of your computer (

THIS THREATEN YOUR PRIVACY,

To avoid this, Download best award winning IP Hide software: Hide My IP)
Putting a cookie on your computer.
Once you visit a website, your IP address is stored into their database.
There are two action taken by the website with your IP address:
A cookie is generated which is stored on you computer. This cookie then provide your history to the website for further actions.
This stored IP address is checked when you visit the same website again.
If you have leeched and downloaded certain number of files exceeding the number of limits decided by the leeching site, you are not allowed to leech further.
Now there are two options:
Wait until time limit is crossed.
Switch to another leecher.
Second option is totally different subject.
For first option, you can bypass/overcome the limits by certain tricks.
Why remove Leech Limits?
First option is also important in case when you want to resume downloading of a file. This is case when you are downloading a large file say 2 GB, and due to limit-"Auto deletion after 4 hour" your leeched file is deleted automatically by the leecher server and limit of number of leeching of files is also crossed by you. In this, you need to scratch the incomplete downloaded file and leech the file again with another leecher. This is both time and data consuming process.
What happen if you can resume the incomplete download by leeching the same file again with same leecher?
This can be done by bypassing the limits by changing your IP address.
Trick for hiding your IP and removing leech limits:
Step 1.
Clean cookies form your browser first.

Download and install Hide My IP software.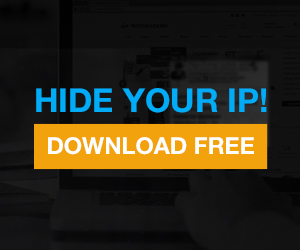 I've used other software but these doesn't work well.
Using proxies is also a option
here but this is tedious task as getting a working proxies is difficult and these are easily identified and blocked by leeching websites. This software works very well.
Step 2. How to Hide your IP with Hide My IP:
Install and run this software.
Select Hide My IP button. It will find a another IP hiding your real IP.
Now you can visit the same leecher again and leech your file as usual.
You can resume the incomplete download file with Download Managers.
I've tried other IP hide software but no one work like this one.
I've checked it with Google and other IP address checking online tools.
It hide your Real IP very well.
I'm showing you a snapshot of my IP before using Hide MY IP and after using this (
this IP is checked it with Google search
):
Before using Hide My IP:
After using Hide My IP: